On this day in 1471, Sir Thomas Malory died.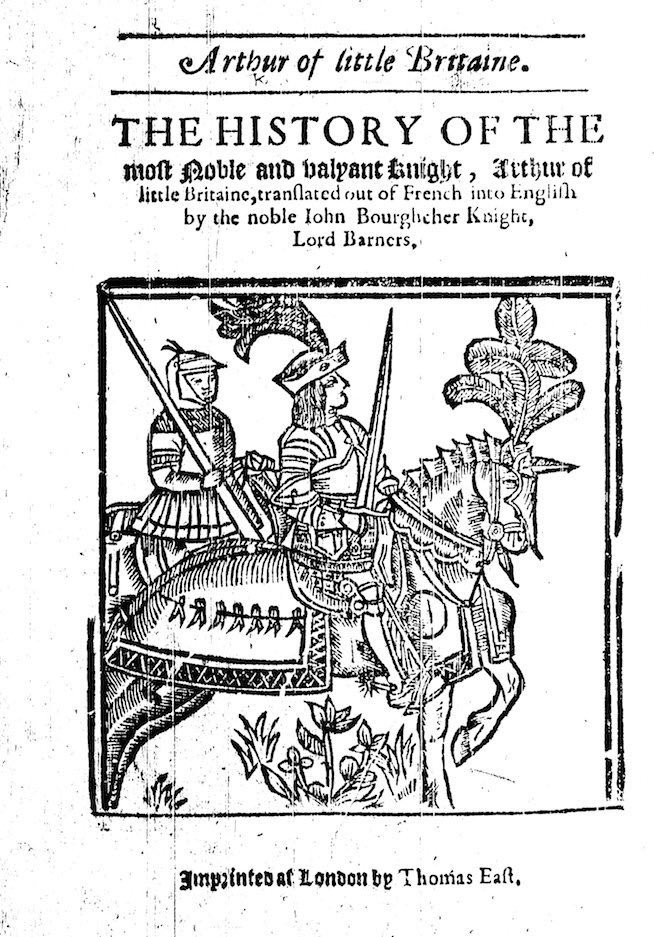 Author of 'Le Morte d'Arthur', in 1485 one of the earliest books to be printed in England by Master Caxton, his most famous work has a small cameo in both 'The Order of the White Boar' and its sequel, 'The King's Man'.
"Ed patted Murrey's head, then thrust up to me a small package wrapped in dark blue velvet.
'It's a gift from my mother, though I know it came from my father's private shelves. She says it tells the story of a perfect knight. Don't forget about the Order, Matt. And come back to see us soon.'
He dropped back. As Bess walked on again, I unfolded the cloth.
Revealed within was a small book, beautifully bound in deep red leather, with a boar device engraved on the front board.
I opened it. The title 'The Death of Arthur' was traced in a fine manuscript handwriting and I knew what a costly present it was."
And a few days later, at Stony Stratford…
"Time passed, however, and I ceased to ponder what was happening inside the manor house, my attention at last being captured by the book on my lap, the ominously titled 'Death of Arthur'. So engrossed did I become in this verse tale of an ancient king and his knights that I noticed neither that the Duke's gentlemen were gathering again in the yard nor that anyone had quit the manor house. It was only a shadow falling across the page and Lord Lovell's voice saying, 'Come, Matthew, the Duke wishes to speak with you,' that drove me to my feet again and back into the courtyard, Murrey trotting at my heels."