Well, here's a rather different blog post – not specifically about King Richard III* or his times, or even about Master Matthew Wansford. But a little musing on an interesting blog that one of my fellow Authors Electric bloggers, Jane Thornley,  posted about 'romance' fiction: 'I Should Have Been a Romance Writer'.
http://authorselectric.blogspot.co.uk/2018/04/i-should-have-been-romance-writer-by.html
After pointing out that writers of romantic fiction can tap into the largest pool of readers (and buyers) of any genre, Jane questions why the genre is looked down upon – and especially in terms of gender – with romance generally being seen as the preserve of female authors. As she says, love and what goes with it are what perpetuate the species and can offer some of the best aspects of life – though they can also be responsible for (and/or inextricably entwined with) some of its worst throughout history (from the ostensible reason for the Trojan war onwards….)
Although the relatively new 'young adult ' genre is populated with many books exploring relationships between teenagers, as a writer of children's books I tend to steer clear of the more 'romantic' aspect, of course (though readers may spot the odd hint from time to time perhaps in the later books). For Matt and his friends, 'romance' refers rather specifically to the medieval romances: as Wiki puts it, 'historically, the term "romance" originates with the medieval ideal of chivalry as set out in its chivalric romance literature . . . Historians believe the word "romance" to have developed in the French vernacular meaning "verse narrative."' My readers may have noticed various references to such books imported from the continent by Matt's father and Master Ashley in both The Order of the White Boar and The King's Man.
Many books about King Richard (*oops, I was wrong, this blog post does relate back to him…) portray him as a romantic hero – in perhaps both senses of the term: as the chivalric ideal (pleading guilty, m'lud – at least through Matt's eyes) and as an irresistible fifteenth-century 'babe-magnet' (not guilty: as Alys writes in response to the rumour about a possible marriage between him and Elizabeth of York: 'Elizabeth is mortified. She says that she has grown to like her uncle, now that she knows him better, but she could never love him like that! She's his niece, and he's so much older than her' [and yes, that is her underlining – her teenage indignation resulting in her quill point almost tearing through the paper – you can almost hear her saying 'Yuck!']).
That latter sort of romance isn't for me and my books, although, as always throughout history, it will probably be lurking under the surface at every turn, even if not explicit. Did Richard marry his wife Anne for love? Did King Edward marry for love (and *SPOILERS!* how many times)? Will Alys grow to love her intended husband Ralph Soulsby, to whom her betrothal is arranged when she is aged just 12? Can Elizabeth of York possibly love … sorry, that's a step too far for those who don't know what's coming.
The aspect of this discussion that touches on the gender of the author is an interesting one. Jane Thornley mentions a male historical fiction writer who is clearly more interested in battles than romance: 'Romance, sex, or any human interactions that had not taken place without the deployment of weaponry, preferably with an entire legion, did not grace the pages of his weighty tomes.' Is there a real split here, or is it more apparent than real?
In terms of female vs male writing of 'romance', my favourite comparison is between War and Peace and Gone with the Wind. They're both weighty tomes (800+ pages), deal with very similar themes, have hefty descriptions of battles, chart the effects of war on those left behind. BUT the one written by a woman (Margaret Mitchell) is so often dismissed as 'romance', 'chicklit', 'Mills&Boon' – at least by those who haven't read it.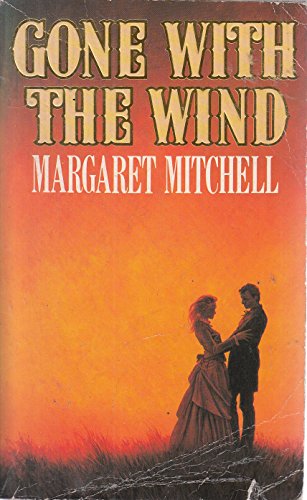 I've read both twice. They're both works of their time (with some aspects that are not entirely welcome in the twenty-first century), but they are also both compelling in their exploration of human nature – including how men and women relate to one another/perpetuate the species.
So, returning to books about Richard III. Battles versus romance? Female writers or male writers? Do 'Richard as romantic hero' and 'Richard as warrior' belong to different genders as well as genres? Is there or can there be a balance? Or is it possible to have a 'Richard as a man who does a bit of everything and actually likes little more than sitting at home with his family having a glass of wine and reading a book in the evening'? What do you think? And which do you prefer?
And should I, as Jane Thornley ponders, consider turning my hand to the more financially lucrative romantic fiction? Just asking…
Alex Marchant is author of two books telling the story of the real King Richard III for children aged 10+, The Order of the White Boar and The King's Man, and a third in the sequence, King in Waiting, which continues the adventures of the young members of the Order in the following years. A fourth book, Sons of York, was published in June 2022.
Alex is also editor of Grant Me the Carving of My Name and Right Trusty and Well Beloved…, two anthologies of short fiction inspired by King Richard, sold in support of Scoliosis Association UK (SAUK).
Alex has also published a standalone timeslip novel for readers aged 10+, Time out of Time, relating the adventures of Allie Turner through a doorway into history found under layers of old wallpaper at ancient Priory Farm.
Alex's books can be found on Amazon at:
My Twitter handle  and Matthew Wansford's
Instagram: AlexMarchantAuthor